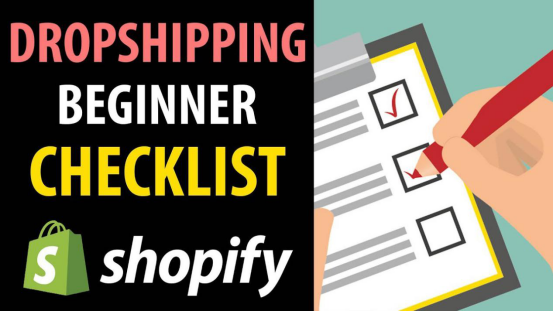 The process of starting an online store can be confusing, especially when you're a beginner. You might not know what to do first. And so you do a little bit of everything in a random order. Unfortunately, this might result in some missed steps.
To make sure you're set up for success, we've created this dropshipping checklist for new store owners. You will have your Shopify store ready if you go through our checklist carefully.
First of all, all free resources and we do not charge any fees for our service!
Our checklist are focused on using Shopify.
The goal is to walk you through dropshipping business with 7 steps you should follow so you can launch your dropship with efficiency.
We will recommend tutorials and tools helpful for you to understand and set up your Shopify stores successfully.

Background Knowledge
Identifying Your Niche
Finding Products and Suppliers
Start Creating Your Own Website With Shopify
Learn Marketing Strategies to Drive Sales
Optimize for Expanding Dropshipping Business
Common Beginnner Mistakes and Final Words